Are you looking for gifts for an outdoorsy woman?  Below you'll find all sorts of adventurous gift ideas or gifts for nature lovers in all sorts of price ranges.  You'll find tops and jewelry, pretty things, practical outdoor gear, and some reading suggestions too!
And, here's a tip: Send this post to your mom or partner if you're wanting to unwrap some of these treasures yourself!
(This post contains affiliate links for your convenience. As an Amazon Associate I earn from qualifying purchases. If you make a purchase through my link I receive a small commission at no added cost to you. See my policy page for more information)
Top 3 Outdoorsy Gifts for Her!
Tired of scrolling? Here are the top three gift ideas for the adventurous woman!
Tops for the Outdoorsy Girl
Check out Blackbird Supply for a variety of casual, trendy tops. Every outdoorsy girl needs a few comfie and casual shirts to throw on before heading out… and it's a bonus if they're stylish too!
There's something really cheery about this outdoorsy shirt. It's perfect for casual days around home and for outdoor adventures.
This sweatshirt looks great, doesn't it? It looks so soft, comfy, and flirty. This forest sweatshirt is also a mix of organic cotton and recycled poly and rayon – the perfect gift for the eco-conscious outdoorsy girl!
---
Gift a Great Outdoorsy Book
Favourite outdoor read:
An Amazon Bestseller, The Lost Art of Reading Nature's Signs by Tristan Gooley will change the way you look at and experience the outdoors.  It teaches the importance of noticing the language of the natural world so that you can understand more intimately what is happening around you.  I've been reading this and am really appreciating how easy it is to actually take better notice of the natural world around me.
Other best selling and popular books that outdoorsy women might enjoy:
---
Jewelry for the nature-lover
Sometimes the outdoorsy woman isn't a big fan of delicate or fancy jewelry. This handmade bracelet is nice in that the leather and copper give it a more natural and rustic feel while still being a pretty accessory.
Aren't these earrings adorable? These origami golden foxes can be worn with style to the office and on the trail!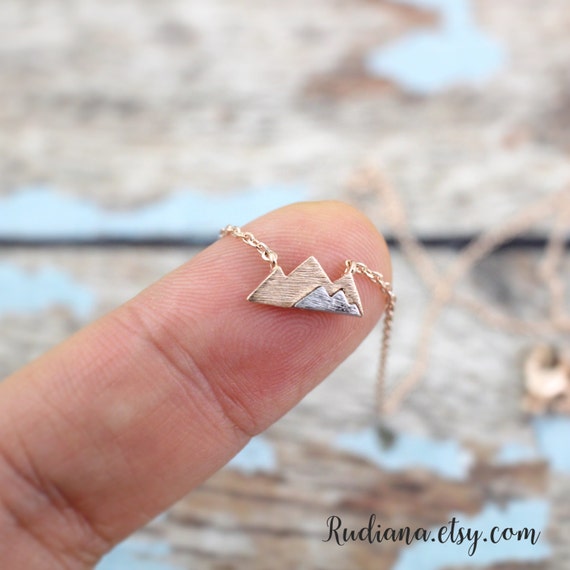 Check out this lovely little necklace. This rose gold mountain necklace is small but helps keep those giant mountains close to her heart. And as a bonus, they'll package these up in a sweet little box perfect for giving.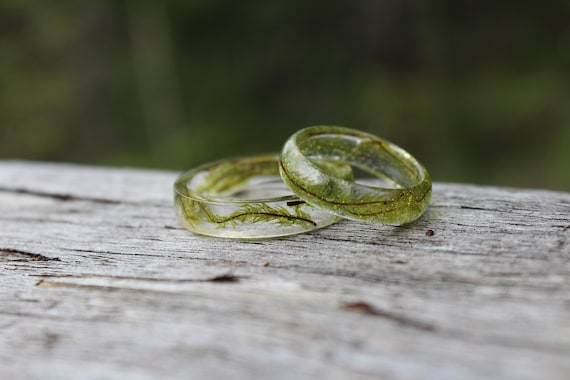 This ring is just simply beautiful. She can bring a little bit of the outdoors everywhere she goes. And, if moss isn't her thing, SerasBeach has put a variety of natural elements into these rings like leaves, seeds, petals, stones, and more.
---
A few random gifts for the outdoorsy

woman
While being cute and soft, sleep masks can also be a very practical gift for the outdoor adventurer. These masks can keep out that early morning sun when sleeping in the camper or tent and they can be used for the afternoon mid-hike nap.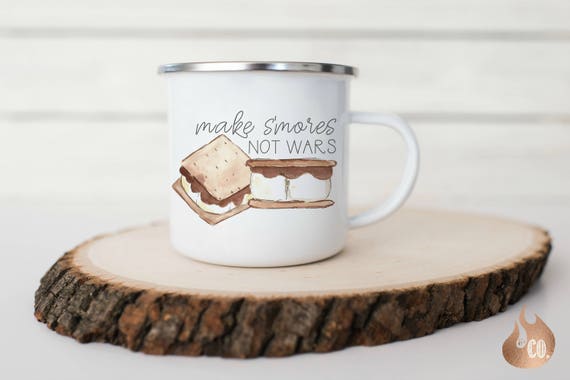 Who doesn't use cups?  Probably no one.  Enamel mugs make perfect gifts for adventurers because they're pretty enough for the kitchen and tough enough for the woods.  A good camping mug can go right onto a fire, is lightweight, and won't break if you drop it, plus you can get some pretty cute ones too!
These Klean Kanteen insulated camping mugs are so practical and also beautiful! I was gifted both a white and turquoise one and I always get compliments when I'm out and about with these mugs. They're great for bringing along my tea when I walk the kids to school and they're equally great on backcountry canoeing trips or for a hot toddy around the campfire.
Do you know an outdoorsy girl that likes to journal her adventures? These beautiful notebooks are the perfect size to tuck into a backback or pocket to help her both keep track of her outdoor explorations, or for keeping life on track at home too!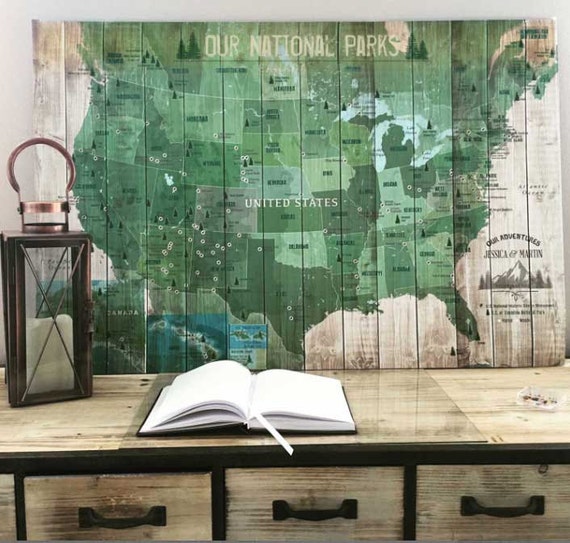 Do you know someone who loves to track their travels? This beautifully detailed national park map is foam mounted and ready for pins to mark their adventures. World Vibe Studio has other beautiful maps of popular long distance hikes, popular peeks, and ski hills.
Or, how about a beautiful scratch off poster for her to keep track of the national parks she's adventured to?
Help her keep her head warm and look stylish doing it! Wheatfield Knitwear has a bunch of fabulous hand-knitted accessories like these ponytail beanies, ear wraps, toques, mitts, slippers, and scrunchies all in earthy tones and a casual style.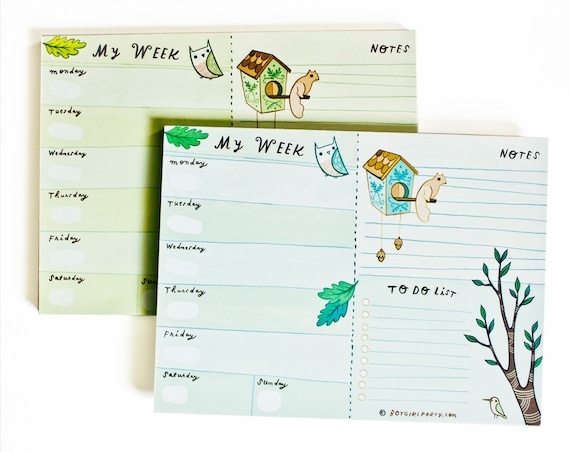 This Etsy shop has so many cute and whimsical designs. There's almost something for everyone! Help someone get their year in order with this cute hand-illustrated scheduler.
---
The Practical Gifts for Outdoorsy Women
Merino wool tops are super practical! Merino wool helps wick moisture away from the skin which helps the wearer stay dry and warm. They're great for keeping warm under clothes and lots of people wear them hiking since Merino wool is supposed to repel that awful stink you get after a few days on the trail!
This is a buff (a neck gaiter, a really big sleeve for your head). It's a very versatile and a handy piece of outdoor gear. And, the Buff brand has tonnes of style options! You can get solid colors, patterns, floral, stripe, camouflage, everything. I've even seen Buffs with maps printed on them!
Why is the buff fantastic? Maybe if I were outdoors in a hot climate I wouldn't use mine so much. But, here, I always wear mine out when hiking and camping. I even use it in fall and spring biking around town. If it's windy I can put it over my ears and keep the hair out of my face. If it's cold, I can wrap it up over my head. In the winter I wear it over my mouth and face to protect against the cold and use it under my ski helmet. When it's really cold I wear it up over my face under a warmer, thicker scarf. And, if I've been on the trail for too long, I wear it over my hair to cover up the dirty greasy mess up there!
Pretty much any outdoor store will have these. Here's the link to find them online at REI and they have a huge selection there. And, here is the link to the Amazon Buff store.
A water bottle might not seem like a very special gift, but it is a very practical outdoor gift! And, outdoorsy folk love these! This wide mouth Nalgene is the more popular size choice. You'll find them in decent outdoor store.
Why is the Nalgene so awesome?
It's strong!
The lid is attached (and if for some reason it is lost, they can be replaced)
There are measurements on the side (perfect for trail cooking)
You can see what's inside
It holds a lot of water, hot or cold
They're BPA free
And, many hand held water filters attach to these bottles
This season REI has a bunch of beautifully decorated Nalgene Bottles with all sorts of sustainable, nature loving, and pride loving options. Go check them out here!
If you decide to gift a water bottle, you might want to consider adding some waterproof outdoorsy stickers to their gift so they'll always know which bottle is theirs. Your Adventure Coach on Etsy has some great ones to choose from!
Stickers for your water bottles and outdoorsy gear!
If you feel like a water bottle is a lame gift, you could also tuck another gift inside the bottle before wrapping it up, like a gift certificate (to her favorite outdoor gear store like REI in the United States or Mountain Equipment Co-op in Canada), a pair of earrings, and some hiking socks.
Everyone needs socks, right? There's no better feeling than pulling on a brand new pair of quality socks! These SmartWool socks are pretty popular. (I've used my pair a lot!).
To buy some performance socks, you'll need to have an idea of her shoe size. And, you can find good quality hiking and running socks in most quality sports stores or online, such as through REI or at your local outdoorsy store.
Sure, in years past, face masks wouldn't be added under practical gifts, but 2020 has sure changed our views on things! These masks are best-selling and high-rated on Amazon. I think they're cute because of the bandana styles that lend to an outdoorsy style.
Yep, you might not want to buy anyone a Kula cloth, but if she's outside often, nature calls. And, she might appreciate having a reusable cloth handy instead of digging for tissues and figuring out how to store them afterwards.
The Kula cloth is a reusable antimicrobial cloth for wiping after peeing in the woods. It can be folded inwards and hung on the outside of her pack so it will dry and can be used again on the trip. Then, when she gets home, she'll wash it and attach it to her pack for the next adventure.
---
Some outdoorsy gear

gifts for her

Gifting hiking and camping gear is a hard one. Sometimes people have very strong preferences for size, weight, purpose, style, and so forth. However, below are a few items that are pretty widely appreciated by everyone.

The FitBit Wristband is perfect for keeping track of activity levels, getting motivated, and doing it while wearing a cute and colorful watch too. Fitbits are very popular so you might want to check that your gift receiver doesn't already have one of these.
For the outdoorsy woman that likes to be warm, how about a cozy and super warm outdoor blanket. This particular one is both wind and waterproof making it perfect for wrapping up on cool evenings at the campground, the backyard, or the latest music festival. The stuff sack makes this easy to keep in the car for unexpected late night star watching and road-side picnics.
This might be a particularly handy gift for moms. Heading outdoors with kids is so much easier if there's a dry, clean spot for snacks, cuddles, and diaper changes. But even without kids, having a small, portable blanket is still a handy item for outdoor festival goers, sports fields, family picnics, nature journaling, and the beach.
A good pair of binoculars are so handy to have!
She can throw them into her daypack for impromptu birdwatching, for star gazing, even for trail and critter finding when out exploring. Or she can keep them at home for backyard nature watching.
Headlamps are so handy! Hikers, climbers, campers, biker, runners, cross country skiers, star gazers, and night owl readers will all appreciate a good headlamp. Some headlamps even come with a red light which is better for retaining your night vision or with flashing lights which are handy to wear facing backwards while biking or running at night.
All outdoor adventurers will appreciate opening and enjoying a hot drink after hours on the snowy trails. A good quality hot beverage container (such as a Hydroflask or a Yeti) can keep beverages hot for up to 6-8 or more hours. An insulated drink container will also keep liquids cold which can be very refreshing after a day in the sun.
We love our hydroflasks! We've been bringing them to the ski hill and the hot chocolate is still warm after being in our backpacks outside all morning! The flip top is very secure but you can also get a screw-top if you were concerned about it leaking.
The Yeti is also a very popular insulated thermos choice. This one has a screw top lid to keep it sealed tight.
---
And the Ultimate Adventure Gift for her: a Paddle Board!
Okay, so you needed one really big and cool gift idea for the outdoorsy girl. This inflatable paddle board seems to have the most reviews online and I personally like that it is completely portable. Paddle boarding is becoming very popular and if she doesn't already have one, would she want one? Don't you?
I'll admit that buying a paddleboard online wouldn't be my first choice. I'd probably stop by an outdoors store and speak to the staff there to make sure I made the best choice, but let's be honest, on-line is just so much easier these days! And, I know of quite a few friends who have purchased theirs on line without issue.
A mountain bike, backpack, light-weight tent, hiking boots, versatile high-tech jacket, or kayak would also be ultimate adventure gifts… but, I'd hesitate to buy any of these without the user / wearer trying them on and getting the perfect one for her needs and size.
---
Subscription Boxes

for Adventurous Women

When you just can't decide, or would rather someone else do the shopping for you…

Often times you can purchase just one box as a gift, or a set number of boxes to be delivered monthly. These are all great value and the makers of these boxes insure that these boxes are filled with only the best of the best.
---
Sometimes simple is best: the little gifts for outdoor women
Do you need some more ideas for adventurers? Some of these are good stocking stuffer (or water bottle stuffer) ideas or gather up a few of the above suggestions and a few more of the ideas below and make a whole themed gift basket!
Chap Sticks with SPF protection
Local trail maps or field guides
Park pass entry or memberships to local wildlife centers
Travel sized bug repellant or sun screen
Gift cards
Pocket-sized tweezers (because ticks happen)
Small pocket notebooks
---
Wow! That's quite the list of gifts for the outdoorsy woman! I'm sure there must be something here to spark some ideas… or maybe you found a few things you just might wrap up for yourself and put under the tree? (wink, wink… I won't tell!)
Still looking for gift ideas?
If you still haven't found the perfect gift, check out this list. Your Adventure coach knows exactly which gifts any hiking girl would love.
<