Do you have any outdoor kids or adventuresome families on your shopping list this year?  Or maybe, you're an outdoor family and are looking for practical gifts to help get you and your kids outside.  Well, I've put together a guide full of outdoor gifts for kids.
Below, you'll find favourite outdoors toys and outdoors gear perfect for families who like to get outside.  For your convenience, click on the images or follow the links to see where you can purchase these items on line.
All the things below are toys and gear that we've use when we're outside exploring, playing, or just hanging out.
(This post contains affiliate links for your convenience. If you make a purchase through my link I receive a small commission at no added cost to you. I only recommend stuff I use and enjoy. See my policy page for more information)
What are the best gifts for outdoor kids?
Kids love a little red wagon!  Wagons are great for family walks around the neighborhood, going to zoos, outdoor events, the farmer's market, and backyard play time.  Parents will love how handy it is when they're out with other families and the little ones can take turns in the wagon instead of everyone bringing their own strollers.
Some higher quality wagons may even have ski attachments for snow, sun shades, and attachable umbrellas.  The wider wheels are good for off-roading on packed dirt, gravel, or light snow.
Have you seen these balance bikes?  They're so small and cute!  After some practice toddlers learn to zip along making family walks quicker and more enjoyable for everyone.
Tip: Bring along the wagon too so when the littles gets tired of biking, both the toddler and the bike can take a ride in the wagon.
Our toddlers all used balance bikes from about 18 months of age until the started riding a regular bike.  Because they had the skills from these little bikes, they didn't use training wheels and were biking like the big kids by 4 years old.

If you're heading to the beach, playing in the backyard, or the local park, a bucket and shovel will always be entertaining.  Toddlers will dig in anything.  And the bucket is so handy for carrying toys and treasures in.  If this seems like a boring gift, consider filling it with other goodies before wrapping it up!
If you're handy and into repurposing,  you could probably make some buckets yourself.  Large milk jugs, cut open at he top, yogurt tubs with rope attached, or ice cream pails also make wonderful pails for toddlers.

Play Time
Frisbees, kites, soccer balls, and skipping ropes: think park-time fun.  These are low cost toys that help families get out and get active.  They're great around home, for camping, or for bringing to the park .  Hours of fun for only a few dollars.
If you're thinking these make boring gifts, there's actually some pretty cool frisbees and kites available these days!  Don't you know a kid who'd love to train their own dragon as it flies through the sky!

Here are some more ideas of simple backyard play games and toys and where you can purchase them:
Have you ever tried one of these?  They're a lot harder than it looks!  But, slack line are tonnes of fun for both kids and adults.  If you purchase a slack line kit make sure it comes with tree trunk protectors and having and an available rope to hang higher up as a guide rope will be very helpful for beginners.
We bought a slackline this summer for our camping trips and it provided hours of play, competitions, balancing, and bouncing!  (Sure, we also had some bumps and memorable falls, but all in the name of learning and trying something new!)
Apparently there are cool attachments you can add to slacklines to create obstacle courses and ultimate challenges.  They're pretty neat.  I haven't tried them, so I'm not so sure how they work, but they sure look fun!
Go exploring
For families that like to learn and explore, binoculars and trail guides are practical and useful gifts.  If you're worried about kids using binoculars gently, there are shock resistant binoculars specifically made for children.
A fun themed gift could include a little nature journal, some binoculars, and a beautiful nature guide, like Nature Anatomy pictured below.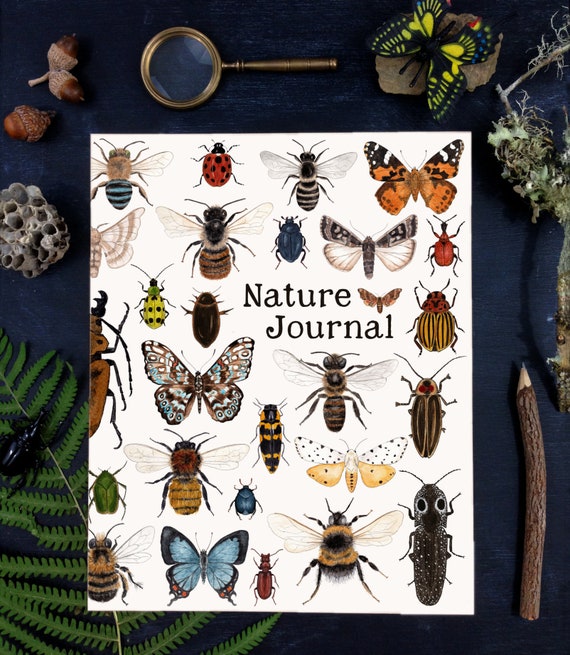 I'm not going to pretend to know anything about telescopes, because I don't.  But I do know that star gazing can be a lot of fun and a great reason to get outside after dark.
Technically, you don't need anything special to enjoy the starry sky, but a star guide and telescope could help prolong the activity and get kids a little more interested and involved.  There are also great apps to help identify stars and constellations available for free.
The Small Things
If you're in need of some smaller gift ideas, here's a list of things our family uses outside on a regular basis.  These would make perfect stocking stuffers for outdoor kids.
The experience gift
Don't forget the opportunity to give activities and experiences.  Here are a few suggestions:
Getting outside can be easy and tonnes of fun.  You don't need fancy gadgets and gear, or special toys and activities, but they don't hurt either!
Personally, I like to give gifts that I know are practical and will get used.  These outdoor gifts for kids are all things that our family has used and enjoy using regularly.
Hopefully this will give you some ideas of gifts for your own outdoor kids or families on your holiday list.
Other Gift Guides you might be interested in:
What should you do now?
<